23. June 2022
KAHO in September and October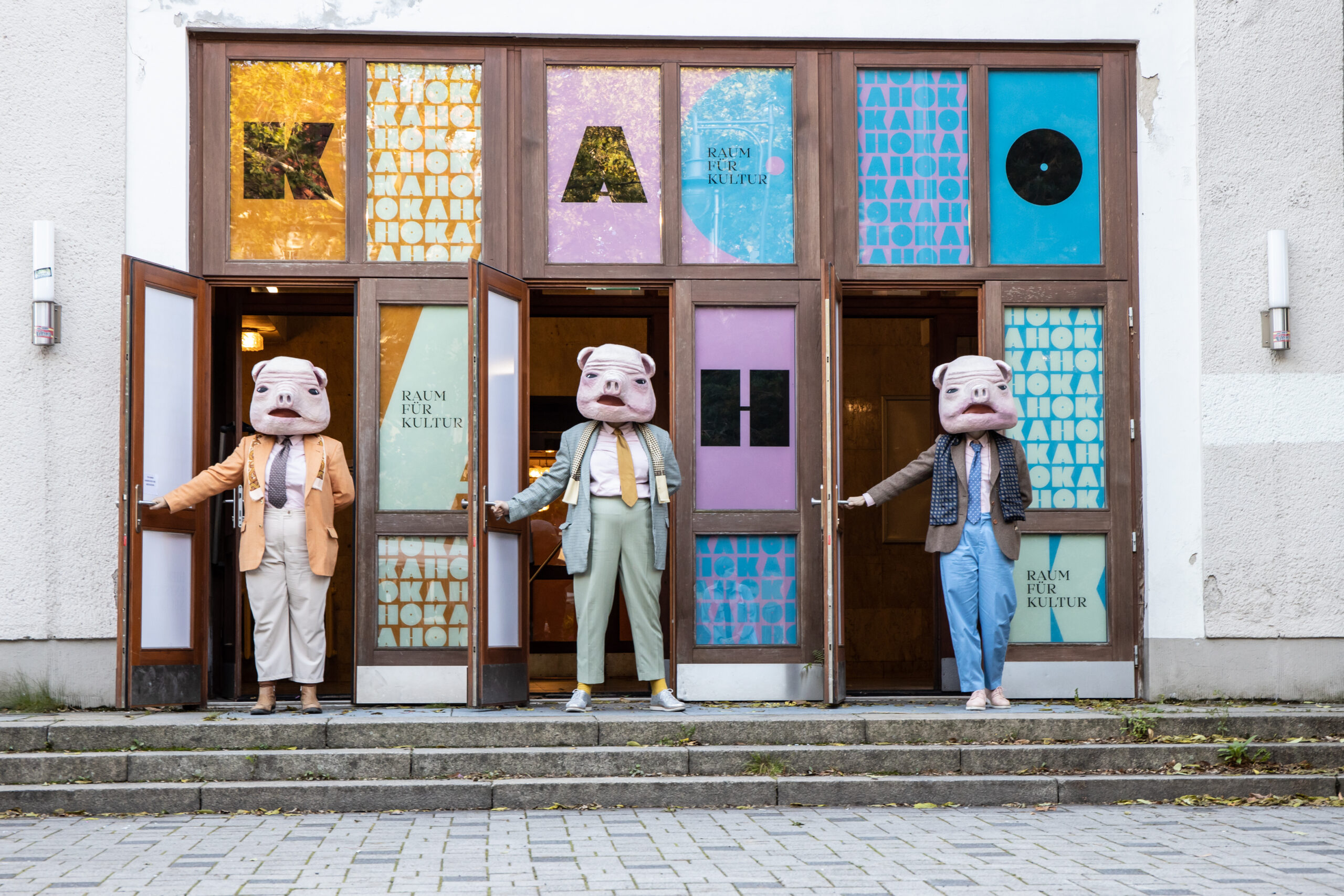 The KAHO. Raum für Kultur continues its Interim Programme that started in 2021: We will open doors again in September and October on four weekends and look forward to welcoming you to audio walks, guided tours, an exhibition with a lecture and a theater premiere!
Lange Nacht der Bilder
On the occasion of the Lange Nacht der Bilder of the District Administration of Lichtenberg, we will restage a commissioned production of KAHO Interim 2021: the audio walk "Foyer" by the Berlin performance collective hannsjana, in which a voice is lent to contemporary witnesses who visited the listed building in earlier times.
Dates & Registration
2 Sept. at 8 pm, 3 & 4 Sept. at 4 and 7 pm
Admission free | Tickets at: www.kaho-berlin.de/en/programm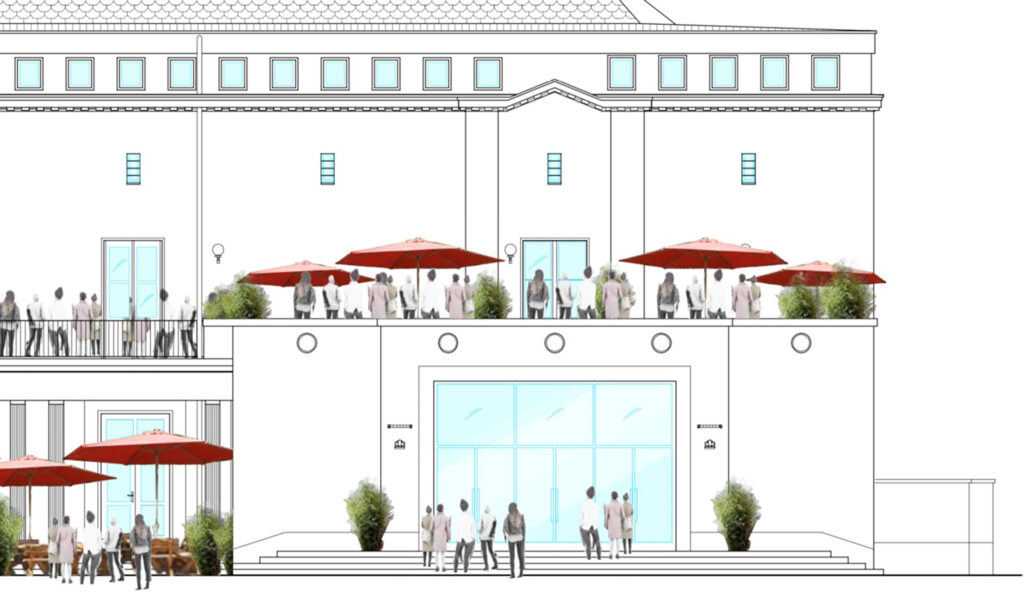 During the Lange Nacht der Bilder, the performance is flanked by an exhibition on the reconstruction plans and a lecture by the architect's office dhl-architekten, which is responsible for the reconstruction of KAHO.
Dates & Registration
2 Sept. at 7 and 9.30 pm. | exhibition continuously open
Admission free | no registration required I limited seating capacity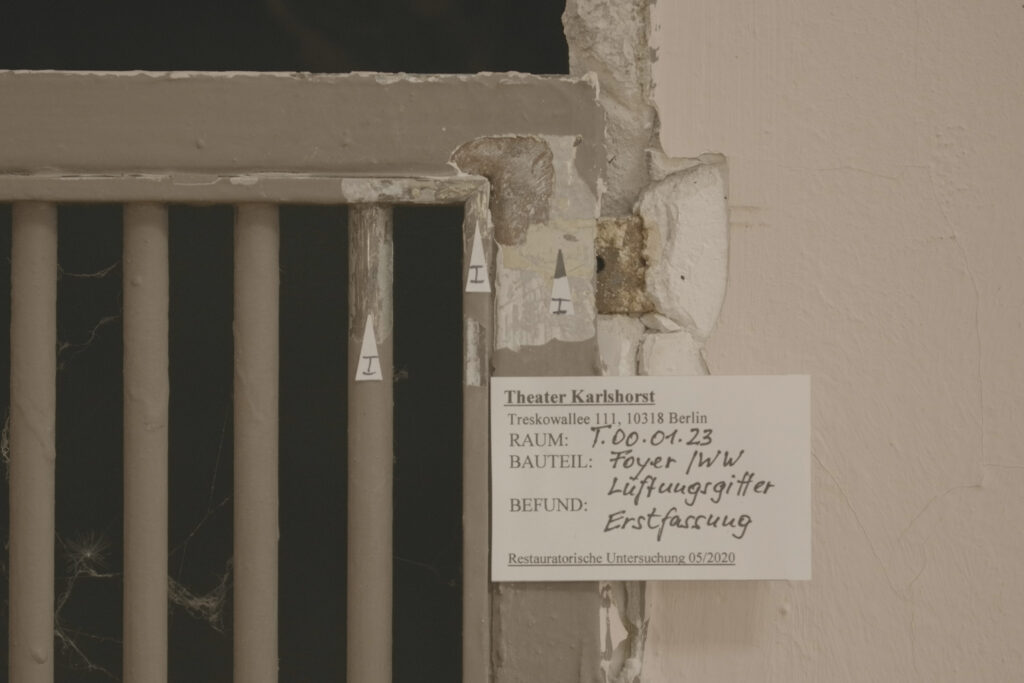 Open Monument Day
During Open Monument Day we will offer guided tours of the foyer and the stage tower. We give an account of the chequered history of the KAHO, a former house of officers for the Soviet army and later a private theatre in the eastern part of Berlin, whose stage remained unused from 2008 to 2020. A topic of the guided tours is also the challenges posed by the reconstruction of the building to a modularly usable event location, which will presumably be completed in 2025.
Dates & Registration
11 Sept. non-stop from 12 to 6 pm
duration: 20 min
In German | regularly also guided tours in Russian
Admission free | no registration required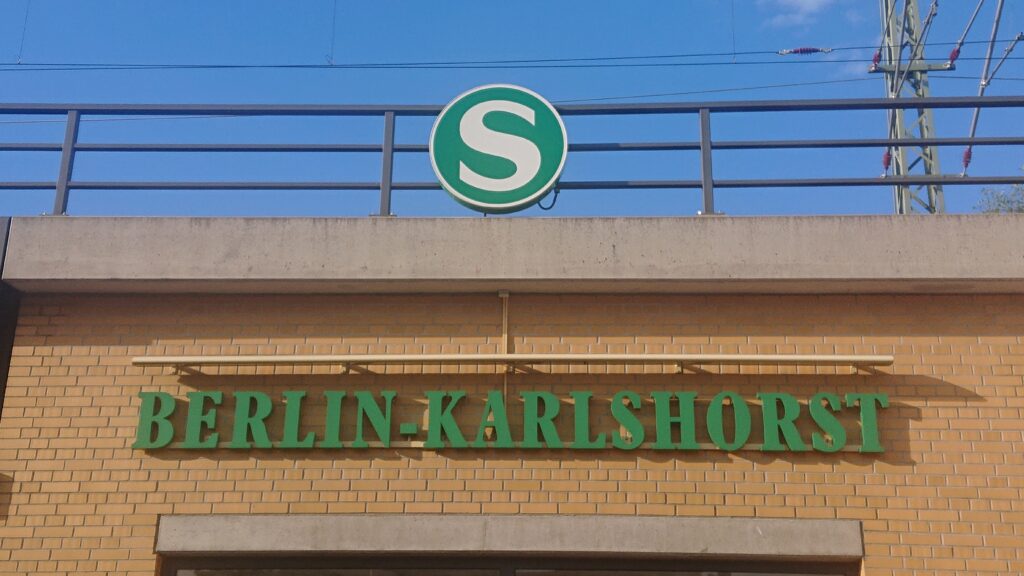 PREMIERE
"GET LOCAL! oder EIN HORST FÜR DEN KARL!"
Play performance by Meret Kiderlen and Manuel Czerny on the changes of a district in (East) Berlin raising the question of how we want to live together.
The district of Karlshorst in Lichtenberg is a striking example of Berlin's urban development. In the "Dahlem of the East" around the Trabrennbahn (Trotting Course), the population has doubled and become newly composed in the past decades. On the grounds of former auto repair shops, on fields or in abandoned barracks, new and often high-priced residential buildings are being constructed to house thousands of newcomers to the area. Most of them have children, because people have always moved here, to what feels like the outskirts of the city, for the sake of their families! But what kind of district is this, in which the kids are to be raised? What historical heritage is at work here and how will history continue?
On stage, residents of Karlshorst appear as actors and represent their own perspective as well as other groups: historically interested villa owners, locals who were already there before the fall of the Berlin wall, new owners and involuntary caravan tenants, Russian speaking parents and their children, as well as Carless Horst activists and city-planning politicians.
As an exemplary urban community, the audience is called upon to answer the question: Where and how do we want to live?
Interested parties contact: kaho@stiftung-stadtkultur.de or 0163 – 72 43 112.
Dates & Registration
Premiere on 30 Sept. at 8 pm, further performances on 1 & 7 & 8 Oct. at 8 pm and on 2 & 9 Oct., at 4 pm
tickets are only available at the box office