23. June 2022
KAHO in September and October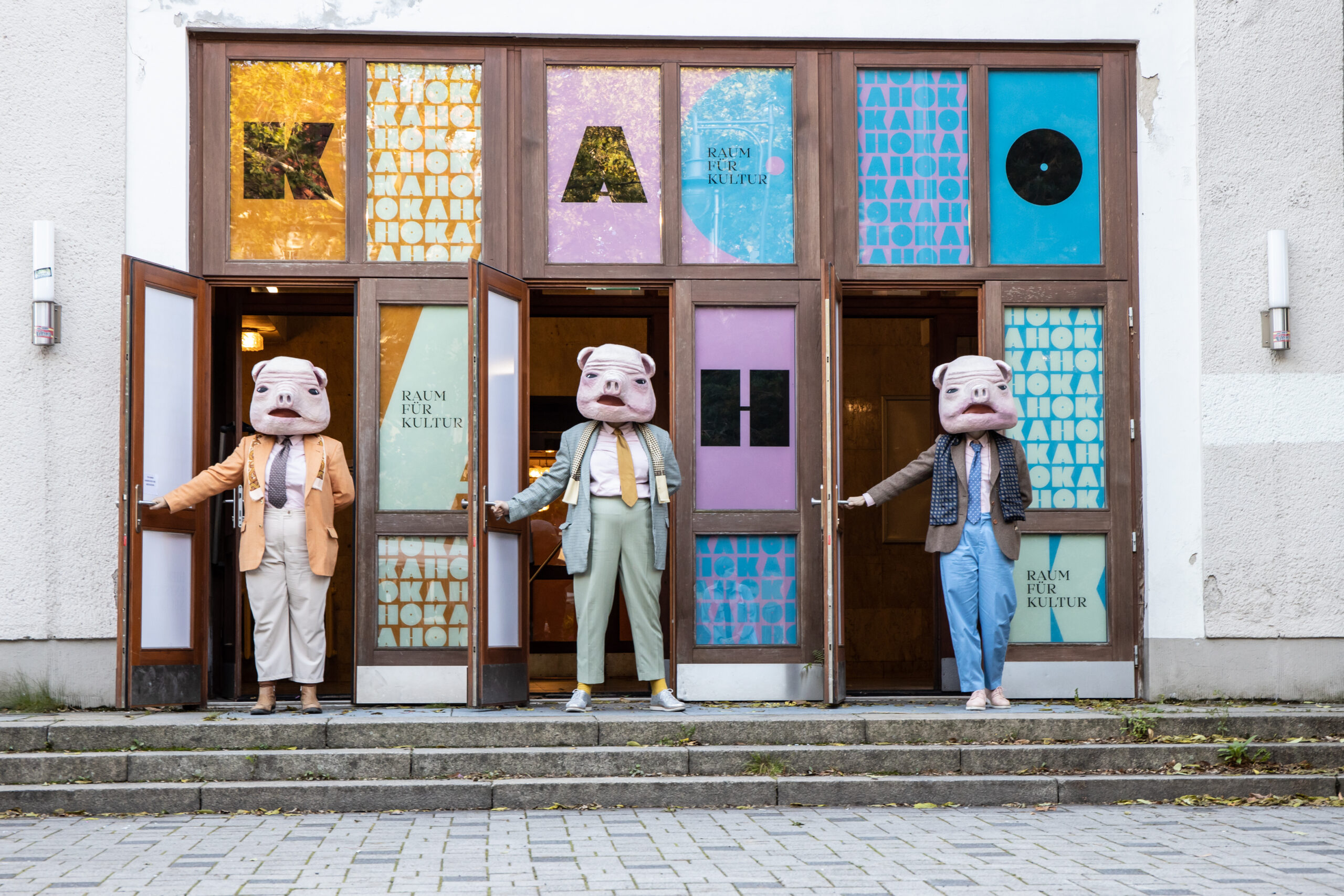 The KAHO. Raum für Kultur continues its Interim Programme that started in 2021: We will again open its gates in September and October on four weekends and invite the audience before reconstruction begins to KAHO Interim 2022 in the stage tower. We look forward to welcoming you to audio walks, guided tours, an exhibition with lecture, and a theater premiere!
Lange Nacht der Bilder
On the occasion of the Lange Nacht der Bilder of the District Administration of Lichtenberg, we will restage a commissioned production of KAHO Interim 2021: the audio walk "Foyer" by the Berlin performance collective hannsjana, in which a voice is lent to contemporary witnesses who visited the listed building in earlier times.
Dates & Registration
2 Sept. at 8 pm, 3 & 4 Sept. at 4 and 7 pm
Admission free | registration required at ticket@stiftung-stadtkultur.de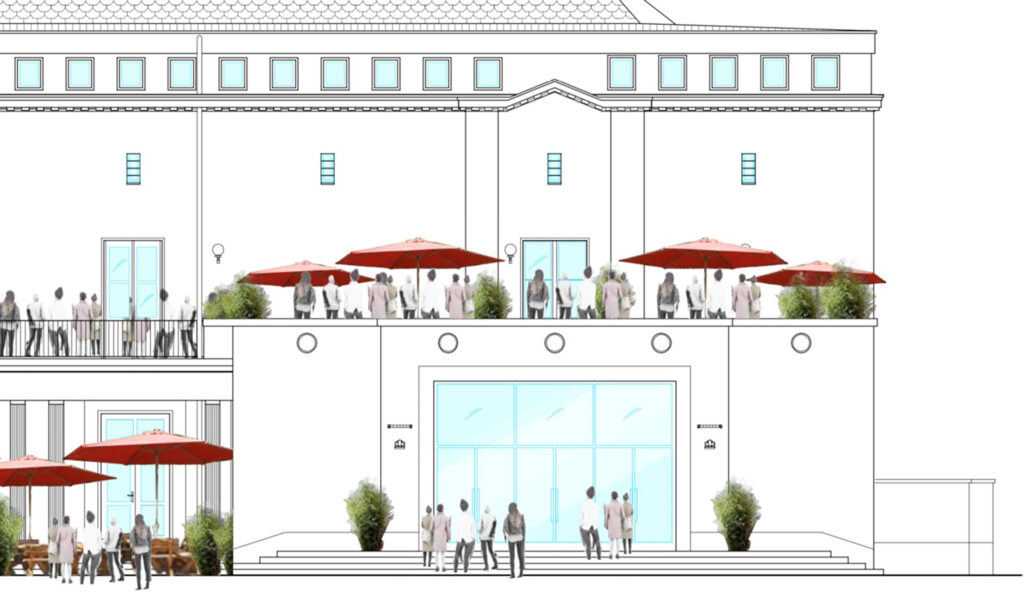 During the Lange Nacht der Bilder, the performance is flanked by an exhibition on the reconstruction plans and a lecture by the architect's office dhl-architekten, which is responsible for the reconstruction of KAHO.
Dates & Registration
2 Sept. at 7 and 9.30 pm. | exhibition continuously open
Admission free | no registration required I limited seating capacity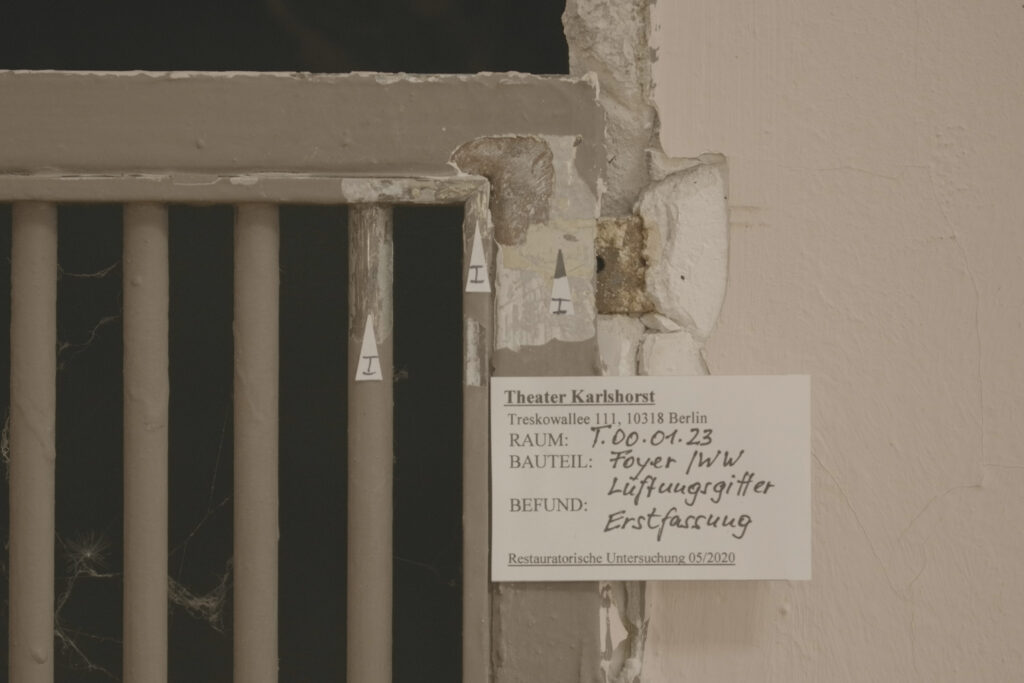 Open Monument Day
During Open Monument Day we will offer guided tours of the foyer and the stage tower. We give an account of the chequered history of the KAHO, a former house of officers for the Soviet army and later a private theatre in the eastern part of Berlin, whose stage remained unused from 2008 to 2020. A topic of the guided tours is also the challenges posed by the reconstruction of the building to a modularly usable event location, which will presumably be completed in 2025.
Dates & Registration
11 Sept. non-stop from 12 to 6 pm
duration: 20 min
In German | regularly also guided tours in Russian
Admission free | no registration required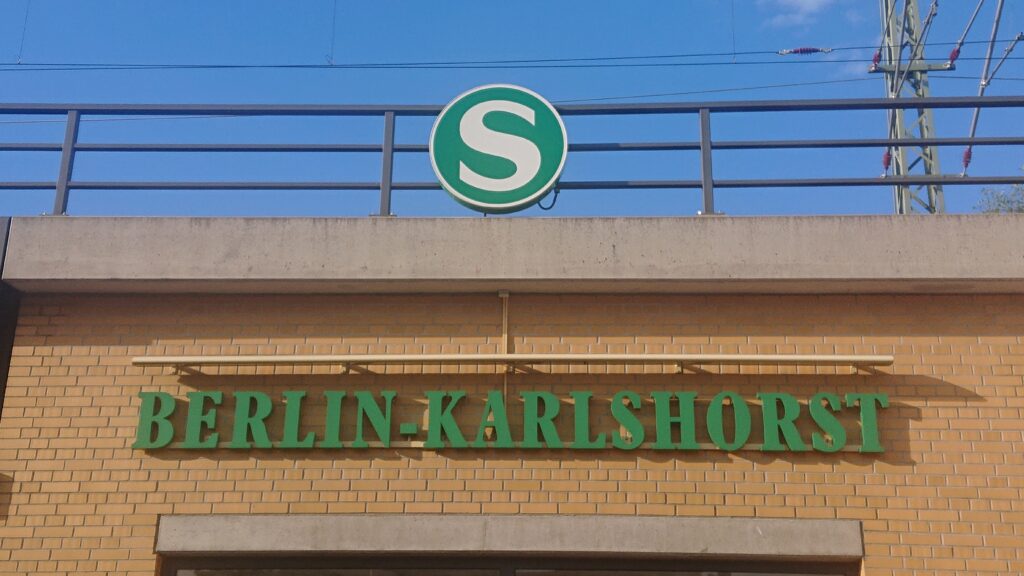 Theatre premiere of the Kiez-Bühne (Community Theatre)
Starting in the summer, the Köpenick-based director Meret Kiderlen will be working for the KAHO on the construction of a Kiez-Bühne (Community Theatre). For this, she is looking for persons living along the S-Bahn line S3 between Karlshorst and Friedrichshagen who are interested in sharing their memories and observations related to the changing neighbourhood. In the past years, the south-eastern part of Berlin has undergone rapid changes due to the many new residents and the associated building projects. Especially young families are moving from the city centre to greener areas, where they encounter the traces of a chequered history. The Kiez-Bühne will cast a view on the perspectives of long-time residents and newcomers. The theme of the performance is inheriting and bequeathing: What do we want to pass on to future generations? What remains when we leave or are no longer alive?
Interested persons can get in touch at: kaho@stiftung-stadtkultur.de or phone us 030 74773065.
Dates & Registration
Premiere on 30 Sept. at 8 pm, further performances on 1 & 7 & 8 Oct. at 8 pm and on 2 & 9 Oct., at 4 pm
tickets are only available at the box office