direkt zu den Tickets
15. September 2021
Cultural Program in the Stage Tower of the KAHO – Back to the Future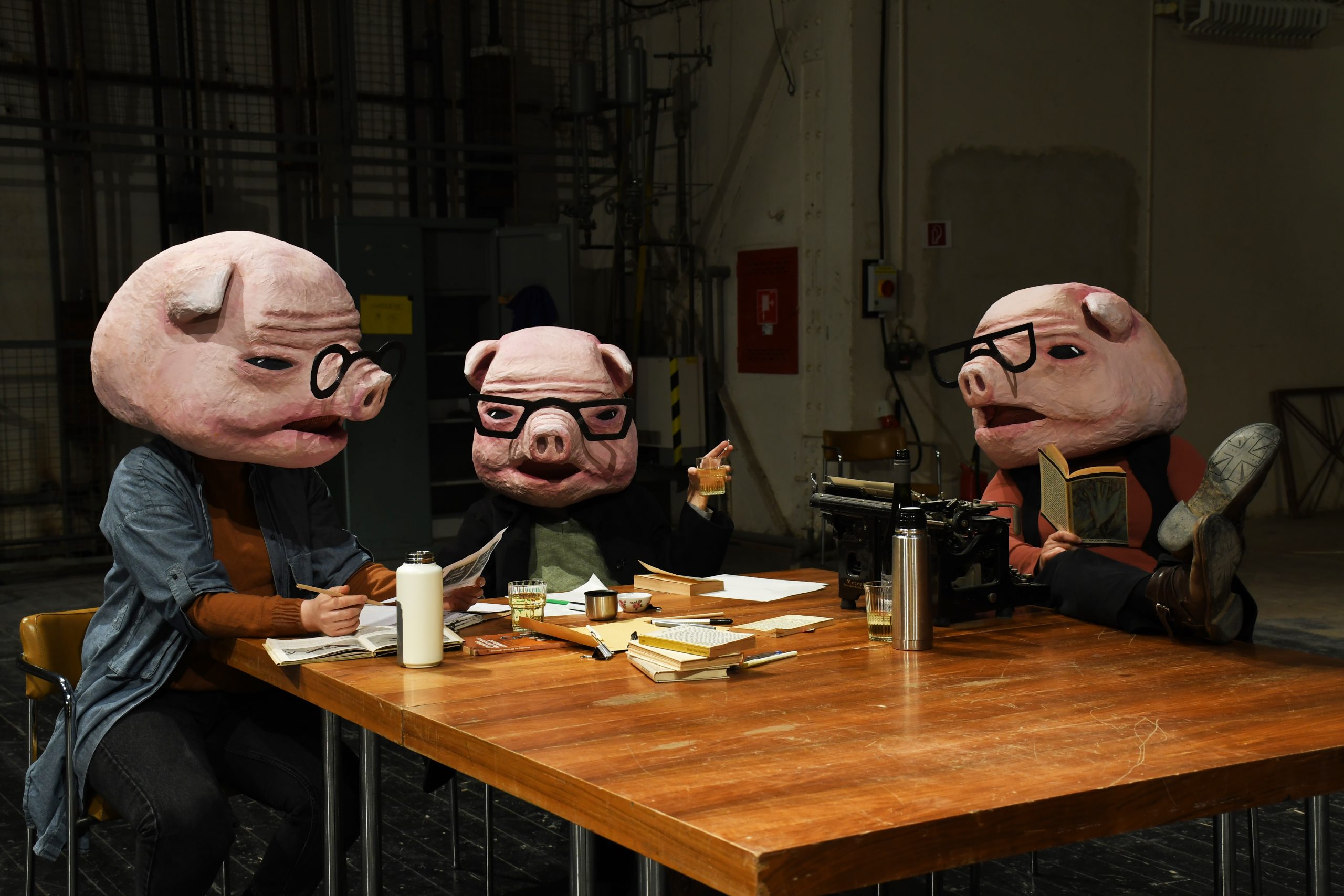 After the launch in the summer, KAHO Interim 2021 will continue in October and November in the stage tower of the KAHO. Raum für Kultur* featuring a varied program of performances, readings, concerts and workshops, including several premieres produced or adapted specifically for the KAHO.
Participants include the performance collectives Mobile Albania and hannsjana, the visual artists Sonya Schönberger and Marlies Pahlenberg, the writers Marina Frenk and Dmitrij Kapitelman, as well the musicians ensemble reflektor, Petra Nachtmanova & Ceyhun Kaya and Muckemacher, among others.
The Interim Program focuses on Karlshorst as a location with a checkered history as well as on the future vision of the KAHO as a cultural venue that can be used in a modular way. Artists engage with the history of the building as the former Soviet House of Officers and later as a private theater in the east of Berlin, while at the same time playing with the liberties offered by a long unused building and a neighborhood in the state of flux. For this reason, the perspectives of Russian-speaking Berliners, contemporary witnesses, young musicians, and queer-feminist communities play an important role.
You can find the schedule and tickets here. Please note that the program announcements will be put online stepwise.
We are looking forward to welcoming you at the KAHO in the fall!
Photo: Hannsjana Leseprobe (c) Marie Weich