History
A look behind the "Iron Curtain"
The building was erected as Dramatisches Theater Karlshorst in 1948/49 upon the order of the Soviet military administration as war reparations by Germany (it is an annex of a residential building on the corner of Stolzenfelsstraße and Treskowallee). According to Anatoli Jakovlev, the architect was the chief architect of the Red Army, General Krivuchenko. The Berliner architect Hans Schaefers (1907-1991) was later in charge of technical and artistic construction supervision. The theatre opened on 31 June 1949 with a performance of the play "Yegor Bulychov and Others" by Maxim Gorki; Wilhelm Pieck (the first, and only President of the GDR) attended as a German guest.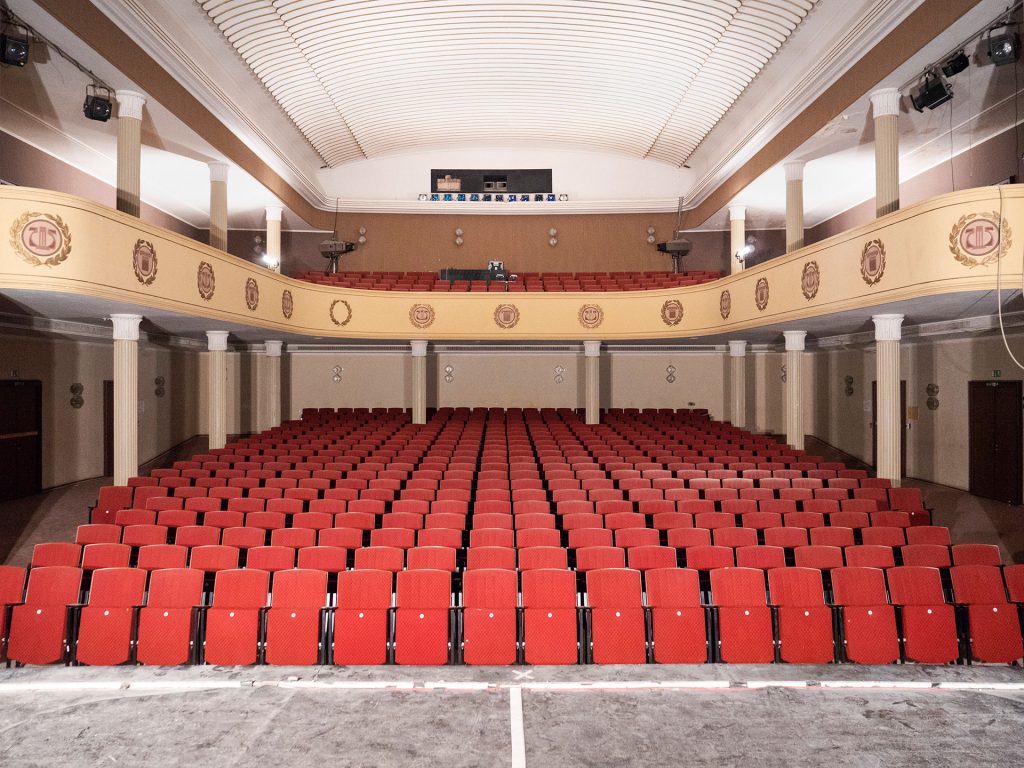 As the "House of Officers", the building was initially open only to Soviet military personnel and civilian employees and their families. All others were only allowed to enter the restricted zone, which was already put in place in 1945 and where the venue was located, with a pass. During this time, the violinist David Oistrach and the prima ballerina Galina Ulanowa were among the artists who made guest appearances in Karlshorst. Only after the restricted zone was abolished in 1963 did the German population gain access to the so-called "Russian Opera House". In the following years, concerts, theatre performances and film screenings took place, as did youth ceremonies and events to cultivate the German-Soviet friendship. After reunification in 1990, the venue was operated as a private theatre until 2007, with a programme that included event series such as the Hour of Dance, Monday Cinema for Children and Sunday Concerts for the entire family.
Since 2008 the theatre has been unused. In 2018, it was transferred from HOWOGE Wohnungsbaugesellschaft to the ownership of the newly founded non-profit foundation Stiftung Stadtkultur, with the aim of renovating the former theatre and reopening it as a multifunctional event venue.
Information on the construction project can be found here.