The KAHO
KAHO. Raum für Kultur is a theatre that is no longer a theatre.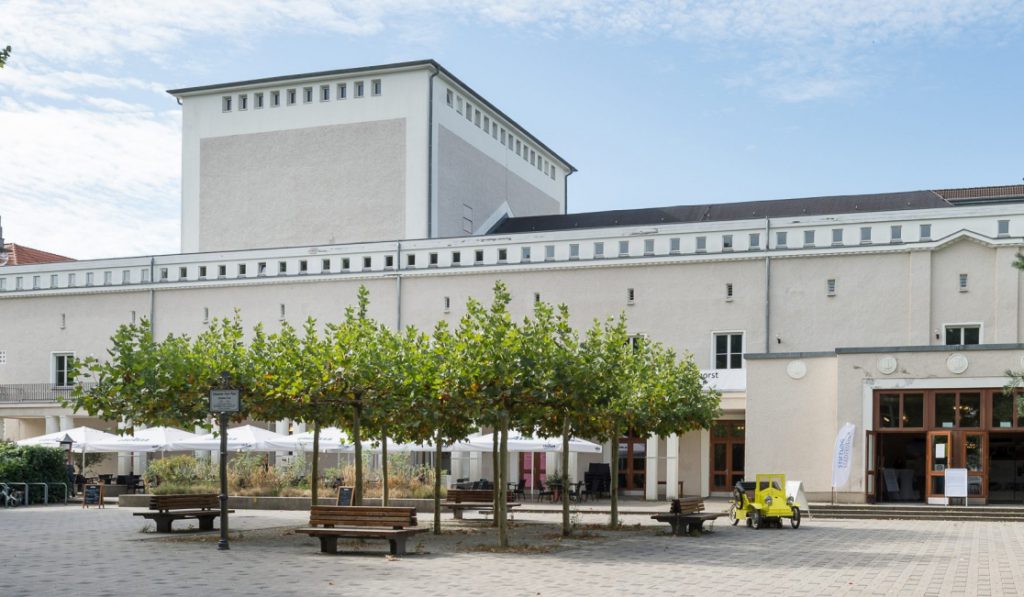 Constructed in 1948/1949, the building was used by the Soviet army as the House of Officers until 1994 and subsequently served as a private theatre. Since 2008 the stage, the auditorium and the lobby of the former Theater Karlshorst have been unused. After the listed building was transferred to the property of the Stiftung Stadtkultur in 2018, a revival process began. By 2025, it is to be restored, refurbished and converted to then reopen in new splendour as a multifunctional venue in the heart of Berlin-Karlshorst under the name of KAHO. Raum für Kultur.
Prior to the start of the reconstruction phase, an interim programme of about 100 events dedicated to the building's past and future took place in 2021 and 2022. On the one hand, the interim usage served to temporarily revive the building, on the other, it was to reveal possible constructional challenges during the ongoing process, arouse the interest of external organisers in renting the venue and form the basis for future co-operation projects in the district of Lichtenberg.
---