15. February 2023
KAHO will be a multifunctional event venue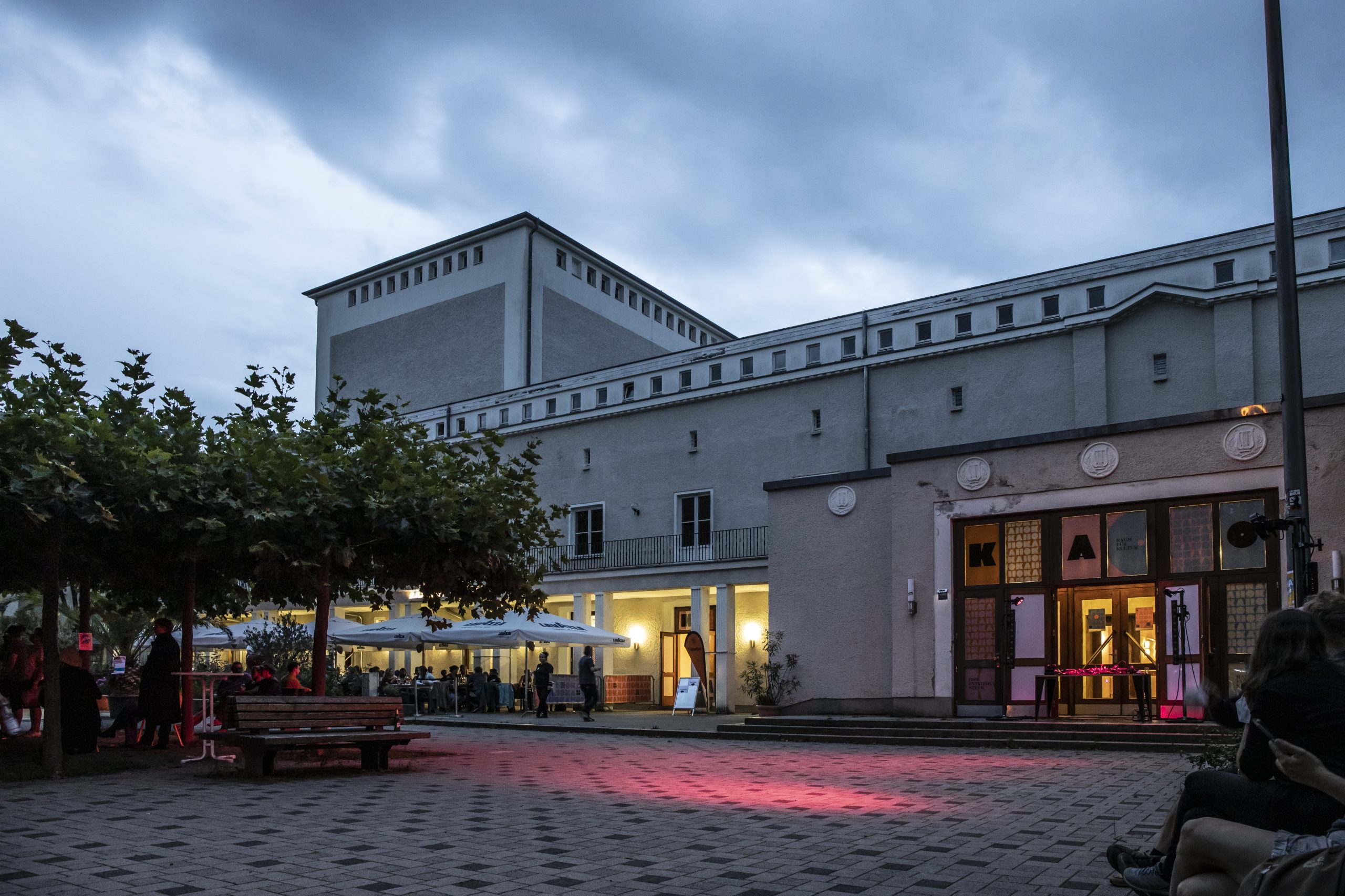 We are happy to look back at a successful KAHO Interim 2021 + 2022 with about 100 events at the Johannes-Fest-Platz and in the stage tower. We cordially thank all participants and are delighted by the positive response to our programme!
What have we learnt?
For many Berliners, Karlshorst still lies on the edge of the city, yet at the same time it is a very lively and constantly growing centre. The KAHO building, its history and location offer many subjects for the future programme, and there is a large, interested audience in the vicinity that just needs to be addressed. With the means of art, we were able to raise questions and prompt both anger and enthusiasm, while making it possible for committed persons to participate. In our view, all this provides a good foundation for the resumption of regular events in the future.
As of now the KAHO will fall into a deep sleep, and not wake up again until 2025. During this time, the former large stage will be converted into a multifunctional event venue. Since refurbishment will be mainly conducted inside the building ensemble, we will make an effort to provide insight into the process.
And while working on the building project and the operating concept, our programme will go on tour in the district in 2023/24. All further information will be available in due time on our website and in the Newsletter of the Stiftung Stadtkultur, which will also inform you of other projects.