29. November 2021
Review and outlook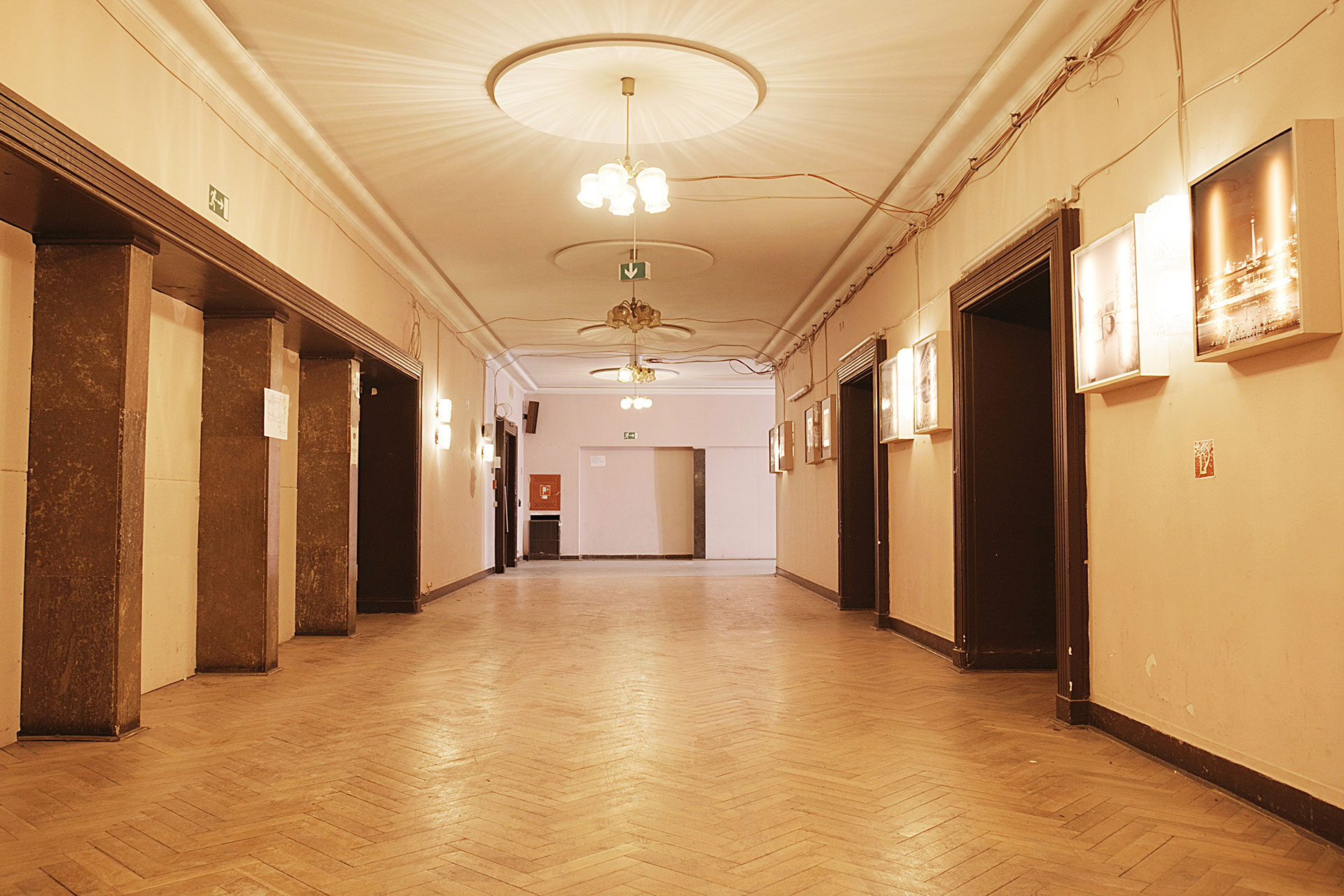 After a total of 62 cultural events took place in the frame of KAHO Interim 2021 – during late summer outdoors in the front courtyard and from the end of September in the stage tower of the listed building, we say goodbye to a small winter break.
The goal of KAHO Interim 2021 was to bring the former theater building back to life before the start of the reconstruction, which is expected to last until 2025, to test different event formats and to enable citizen participation through artistic means. We definitely succeeded, also thanks to you 1,600 (in words: one thousand six hundred!) visitors from Karlshorst and all over Berlin who met our program with curiosity.
We were fortunate to be able to start playing just as the restrictions eased and to offer dance lessons, film screenings, performances, readings, workshops and concerts until the pandemic-related restrictions were tightened again.
The most popular events were those for children and young people, which were completely sold out. For those who missed it all, video recordings of selected events are still available on our YouTube channel.
The thematic starting point for the interim program was both the location of KAHO and the building itself. The former theater, built in 1948/49 as the House of Officers and unused since 2008, is closely interwoven with the former restricted military area of the Soviet Allies in Karlshorst. Against this background, five of a total of seven premieres were held with contemporary witnesses. In addition, 13 events were held by Russian-speaking Berliners, which, like the children's program, attracted audiences from near and far.
Of course, such a historic place in the process of reconstruction and departure also brings some challenges, which we do not want to conceal from you. During a dress rehearsal, for example, there was a four-hour power outage because the electrical work had not yet been completed! It was also always exhilarating for our team to constantly stand in front of locked doors, because the locking system was being adjusted during ongoing operations.
We admit: Some things have pushed our small team to its limits! But we are very much looking forward to the successful reconstruction of KAHO, so that regular operations can hopefully start in 2025. Until then, of course, we will not sit back and do nothing! In the foreseeable future, we are mainly planning cooperations in Karlshorst, Lichtenberg and the closer catchment area. In 2023 and 2024, KAHO will swarm out and bring the cultural offerings to the people, not the other way around.
We look forward to your continued curiosity about our ideas.