Aktuelles
KAHO will be a multifunctional event venue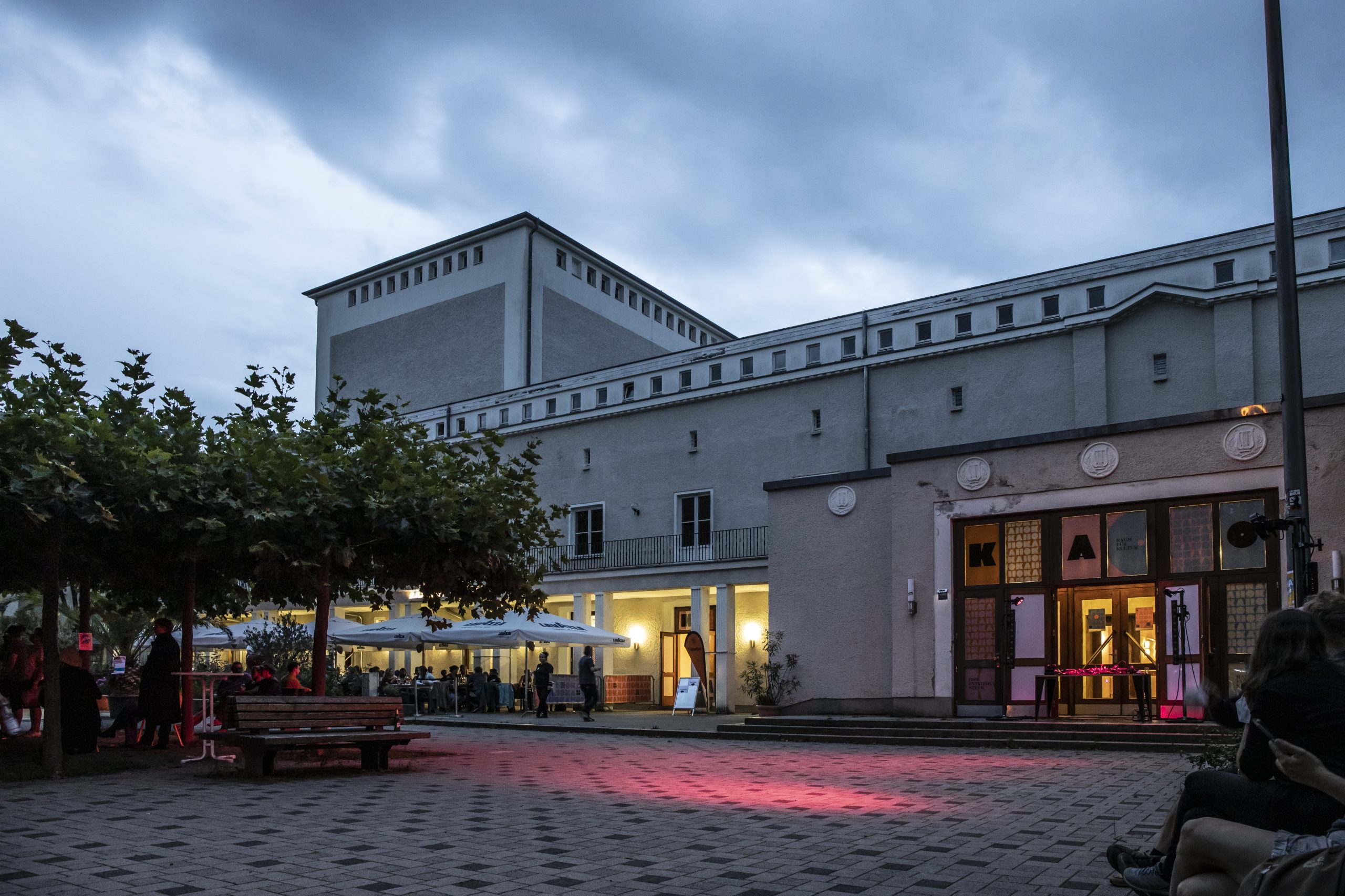 We are happy to look back at a successful KAHO Interim 2021 + 2022 with about 100 events at the Johannes-Fest-Platz and in the stage tower. We cordially thank all participants and are delighted by the positive response to our programme! What have we learnt? For many Berliners, Karlshorst still lies on the edge of […]
Aktuelles
KAHO introduces itself. 5 interviews
[borlabs-cookie id="youtube" type="content-blocker"] [/borlabs-cookie]
The people behind KAHO provide insight into the ongoing process of reactivation: Thomas Felgenhauer talks about the role of the Stadtkultur Foundation in HOWOGE's social commitment. Pirkko Husemann on the challenges of a dysfunctional theatre and the missing archive. Francesca Ferguson reports on the search for a mission statement in 2018/19. Lukas Staudinger discusses the complex construction project for the listed building ensemble. Svetlana Müller gives an outlook on the Russian-language contributions in the interim programme 2021.
KAHO stands for KArlsHOrst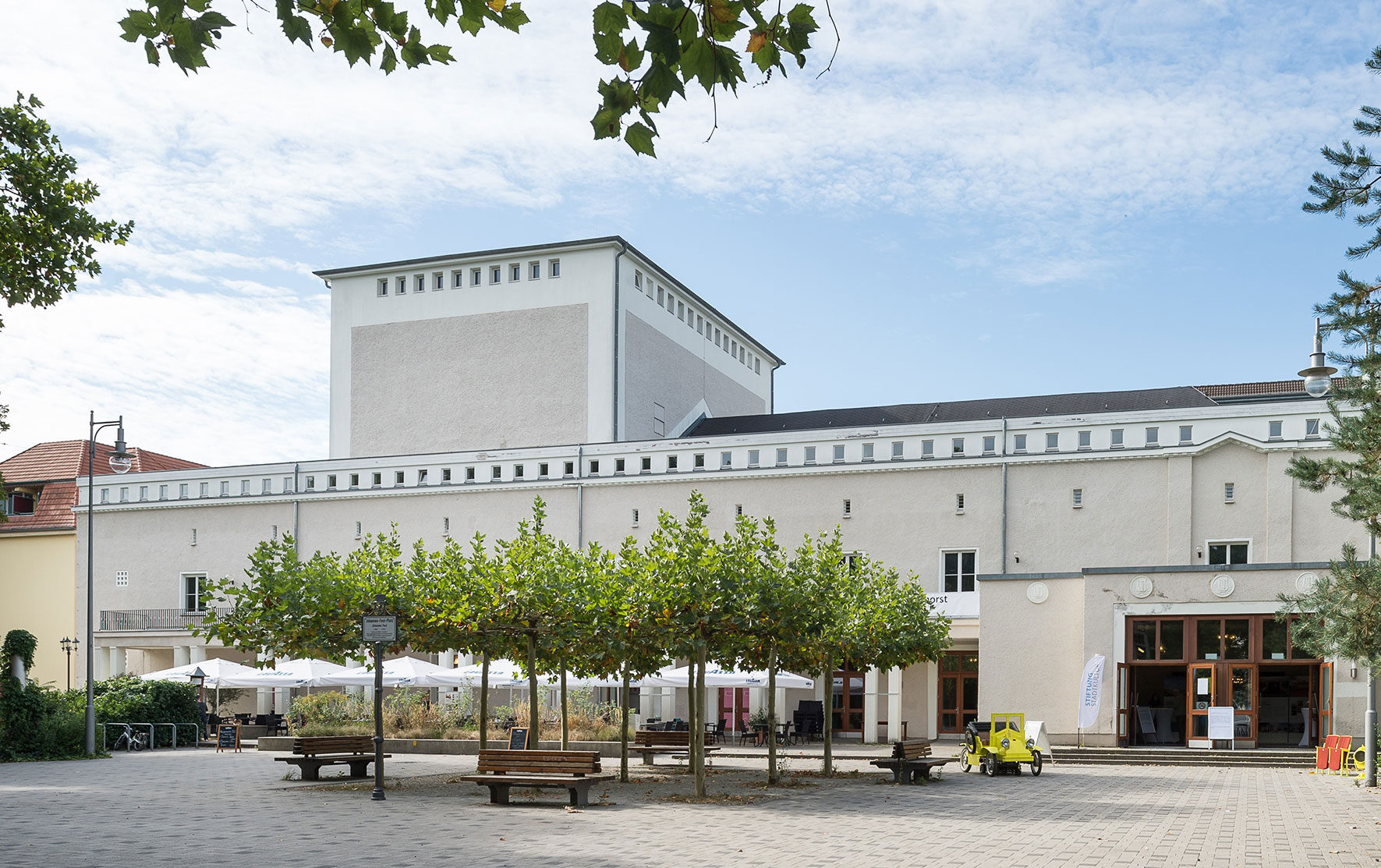 The KAHO is a theatre that is no longer a theatre.
It is on the way to becoming a cultural venue. Presumably in 2025, it will reopen as a multifunctional event venue in the heart of Berlin-Karlshorst. Until then, an Interim Programme will be offered in 2021/22 dedicated to the past and future of the building.